http://www.catholic.org/news/green/story.php?id=69641
LOS ANGELES, CA (California Network) - In Nov 1981, a study was published that rocked the scientific world, and sparked concern in FEMA circles, in which a 1,700 mile "Crack Across America" was discovered. Worse yet, this crack cuts through the New Madrid Seismic Zone, where in 1811 and 1812 three giant earthquakes devastatingly struck the center of America. Scientists have been struggling, since then, to answer the question of what risk this mega feature may pose to our heartland today. Recently, and less known, is a study from an independent geologic research set of work [2], that has identified a possible second "Crack Through America" that crosses into and through the same volatile New Madrid Seismic Zone.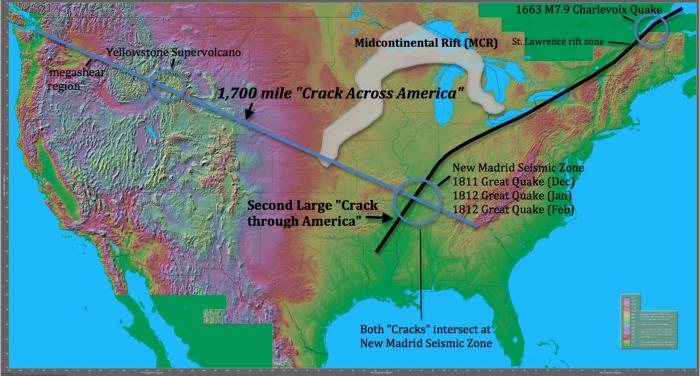 Notice the similarities?
Is the 7 years between the solar eclipses at Adam Ondi Aman the 7 years of prosperity or the 7 years of tribulation?